Floating mini navigation panel
The floating mini navigation panel is located in the bottom right corner of your editing screen of an Article, Video, or Gallery.
---
This mini navigation panel makes it easier to edit long articles with many blocks. It duplicates the menu on top of an article and eliminates the need to scroll up and down each time you want to save, copy to another project, open a post's activity log, or preview it.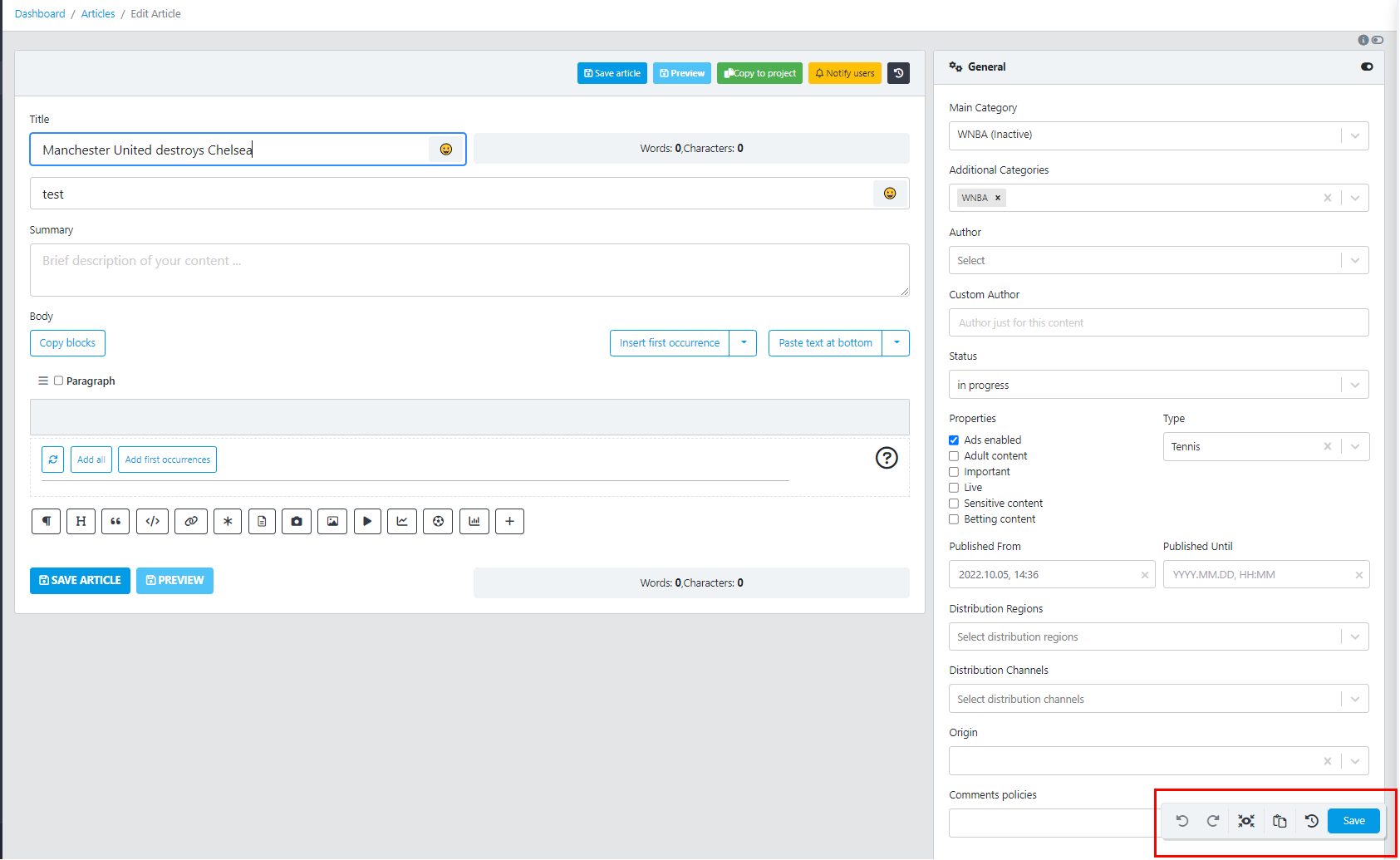 Undo/Redo
What is new in the mini panel is the Undo/Redo option, which helps users quickly revert an action while working on their posts.
Bear in mind that the Undo button will delete the whole body of a widget block, as well as the block itself. And vice versa.