This is a step-by-step guide on how to create a poll with Sportal365.
---
Preconditions
Before you start creating a poll, you need to make sure the role you have been assigned in the system has the right permissions.
To be able to create and manage polls, you need to have enabled the following permissions for your profile:
read_polls

write_polls

delete_polls
To learn how to find your permissions, see Roles and permissions
Creating a Poll
Follow the steps below to learn how to create a poll with Sportal365.
From the main navigation, select Polls.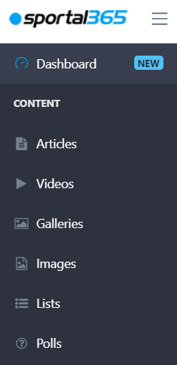 2. When the poll listing screens open, select New Poll.
3. Inside the poll's editing panel, use the Question box to enter a question/title for your poll e.g. "Is Manchester united better than Chelsea?"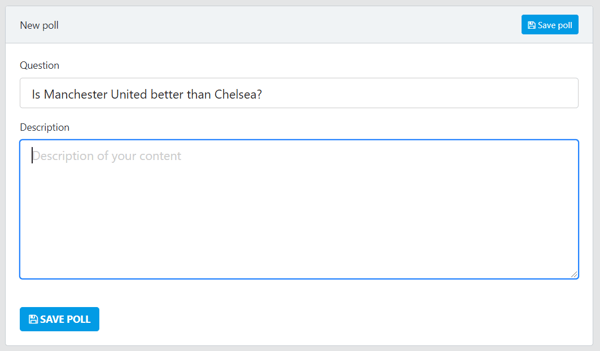 Note that entering a question is mandatory to save your poll.
4. Once you enter a question, select Save Poll in order to display the Options button, which lets you create answer fields for your poll.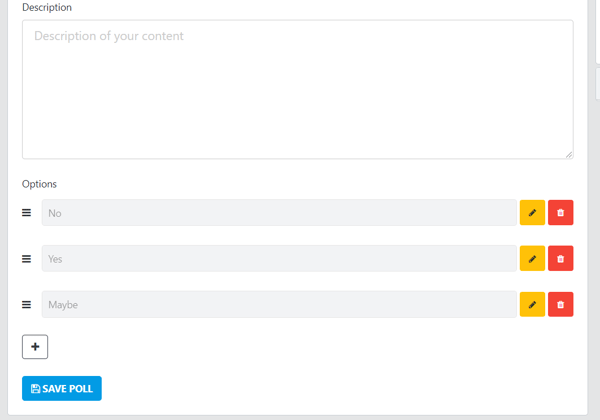 5. To enter a description for your poll, select the Description box, and enter your text.
6. Next, use the General and Media tabs to optimize your poll and select status, comment policies, as well as media.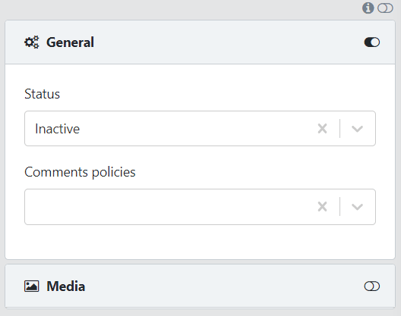 7. When done, select Save Poll.