Create content in different languages to cater to different audiences.
---
The multi-lingual support for Articles is a feature that will help you create content for different markets faster. With it, you can translate one article into as many languages as your system is set up without leaving the platform.
Creating Articles in different languages
To create and translate an article into another language:
Open Articles → Select an article from your library.

After you choose an article to translate, select the + under the language you want to translate it in.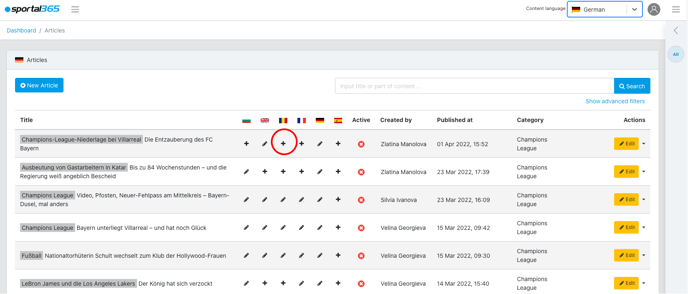 Note that the pencil icon under a language signifies that the article is already created in that language.
3. This will open a new window with a copy of the original article.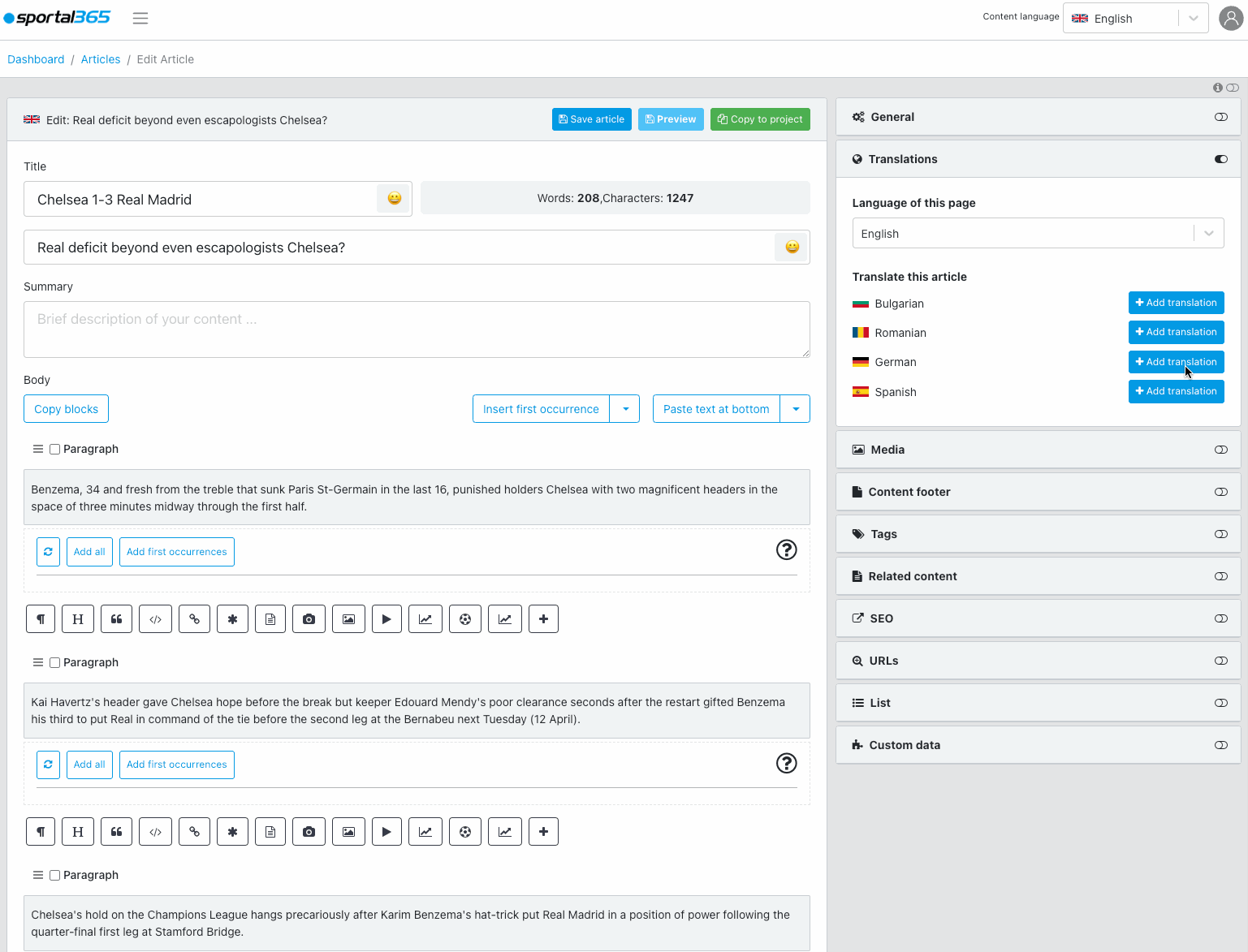 4. Translate it in your new language and save your article.
Note that for now, this feature is available only for Articles. Also, the available languages to translate your article into depends on your settings.
Content language tab
The Content language tab in the top right corner of your articles library allows creators to change the language in which to search for content. If you change the language to German, for example, the system will let you search for articles in German and also filter and display all content in that language.