Polls
A Polls block can be added as supporting material to the body of all three main content types–Articles, Galleries, and Videos.
---
Polls is a feature that helps you gauge the opinion of your audience.
Adding a Poll block to your post
To add a Poll block to your post, you need to create a poll first. See How to create a new poll.
After you have created a poll:
Select the + button to expand the blocks menu.

Then, select Content-->Polls.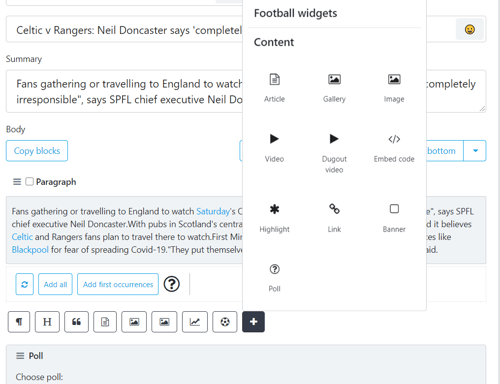 3. When the configuration screen opens, enter the name of your created poll inside the Choose poll box.

Remember, you first have to create a poll to be able to select it.
4. When done, select Save block.
The below image is a preview of a Poll block: