Tables
Use tables to group and display text and numbers in tabular format.
---
The Tables block is used to display numbers, and comparisons, or organize your content and data in tabular format.
Once you add a Table block, you can define table headers of columns and rows, or merge table cells.
Column settings:
Column headers

Insert column left

Insert column right

Delete column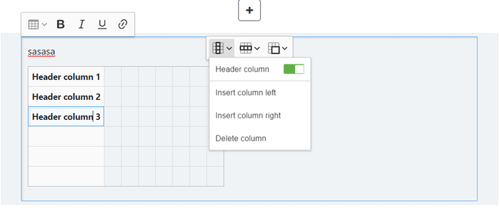 Row settings:
Row headers

Insert row below

Insert row above

Delete row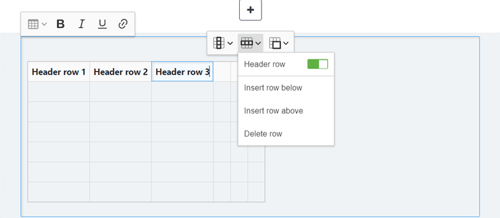 Merge cells settings:
Merge cell up

Merge cell right

Merge cell down

Merge cell left

Split cell vertically

Split cell horizontally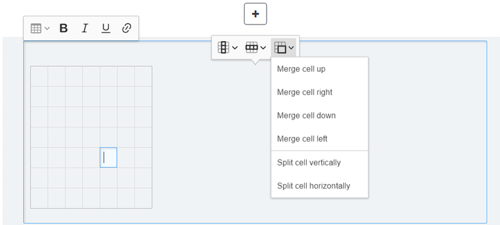 Note that you can add tables with up to 10 rows and columns.