Lists
Select the lists you want to add to the content type you are creating.
---
Lists is a feature that lets creators add the article, video, or gallery they are working on to a list of articles (videos or galleries) grouped under certain criteria to appear in a specific position on your website.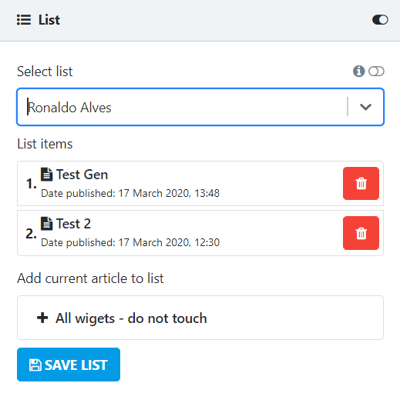 Adding your content to a list is optional but if you decide to do it, go to the Add current article to list Box. Bear in mind that you can do it later as well.
To learn more about Lists, see "Organizing content with lists"